Air Conditioning & Heating Units for Sale
Von-Aire Inc. is proud to offer a full line of Quality Air Conditioning and Heating Products, as well as a full complement of accessories to meet your individual home comfort needs in Port Orange, Ormond Beach, Deltona, DeLand, Daytona Beach, & neighboring Volusia County.
We are proud to offer equipment from the manufacturers you trust for quality product, services and warranties
Willis Carrier invented air conditioning in 1902. Over 100 years later, Carrier continues to be on the forefront of innovative engineering and unsurpassed standards of excellence.
Carrier offers four series of comfort systems, from the Base Series up to the innovative Infinity Series that offers Seasonal Efficiency Ratios up to 19.
---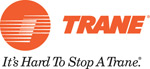 At Trane, it's not just about heating and cooling, it's about making your home a better place for living. Trane uses innovative technology and quality materials, so you can be assured that their systems will remain durable, efficient and cost effective far into the future.
With Seasonal Efficiency Ratios of up to 19, Trane Xli systems deliver all-season comfort while keeping your energy costs down. Your investment in a Trane Xli is well protected with a 10-year limited warranty on compressor, coil and internal functional parts.
You can expect more from Trane.
---
When you choose Comfortmaker ® heating and cooling equipment, you're choosing enhanced dependability and innovation in home comfort. We are proud to give you the latest in engineering and technology. Our products are designed to deliver the best in quality, energy efficiency and reliability, and each is 100% run tested. We take pride in surpassing your expectations and delivering quality you can feel.
---
All the rest:
While Von-Aire, Inc. is proud to offer Volusia and Flagler county residents the "Big Three", our long standing reputation in the Florida market has allowed us to form lasting relationships with virtually all manufacturers and distributors. If you have another brand preference or are interested in cost effective alternatives, chances are we have it.
From A to Z, we service it and install it.
---
Acessories
Indoor Air Quality
Solutions to help you breathe easier!
Dehumidifiers:
Many new two speed and variable speed systems offer enhanced dehumidification. The alternative is a whole house dehumidification product. By removing moisture from the indoor air, dehumidifiers can help to balance indoor humidity levels. Controlled indoor humidity levels result in a more comfortable, healthier home or office.

Germicidal Lights:
Powered by ultraviolet light, these devices can reduce the concentration of microorganisms, and are primarily used to help prevent the growth of mildew, mold and bacteria.

Air Filtration:
Attached to the furnace or air handler, these products replace your one inch filter with a high efficiency alternative to collect allergens like pollen, mold and pet dander.

Air Purifiers:
Attached to the furnace or air handler, these powered filtration systems use revolutionary technologies to remove airborne particles. Various systems are available and some remove particles down to .1 microns, including dust, pollen, pet dander, dust mites, lint, most tobacco smoke, cooking grease and more.
Comfort Controls:
A variety of comfort controls are available to help operate your comfort equipment for peak performance. From basic programmable thermostats that allow you to "set it and forget it , to thermostats with humidity control options, to the latest Wifi controls that allow you to operate the system from your computer or smart phone, we have the control that is right for you.
Zoning:

With today's variable speed systems and advanced zoning systems, we can offer precise control of different areas of your home or office from a single air conditioning system.
Often overlooked, this is a great alternative that can in most situations be retrofitted.
Extended Warranties:

Though the industry has seen the length of standard warranties increase in recent years, for the utmost piece of mind, consider one of the extended warranties offered with your new home comfort system. While labor is not usually warranted after the first year, these extended warranties can expand the labor coverage. Most must be purchased within the first year of the equipment warranty.
---